Tip of the Week: Look in other sections of the store for your organizing needs. Rarely is it as straight forward as walking to the labeled office section and having exactly what's needed right in front of you.
Problem: Your bookcase is getting full and you need to divide shelf space for smaller items. The office section really didn't have anything to meet your needs. Instead of giving up and leaving, try another section!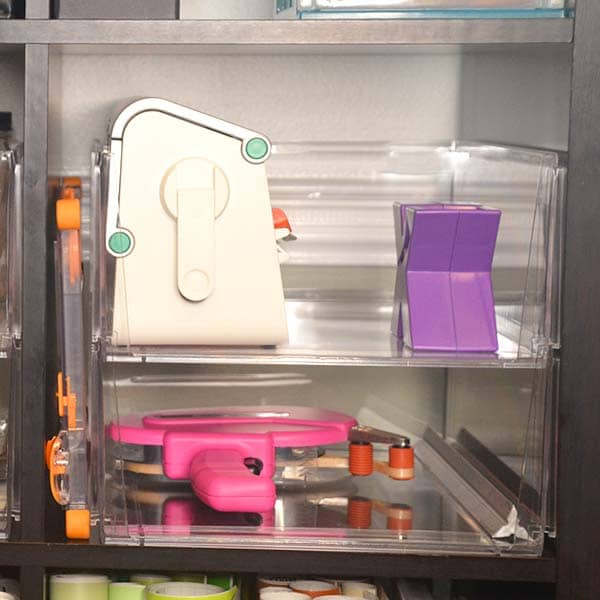 Solution: I headed to the closet section and found exactly what I needed! They had bins to stack shirts in for closet shelves, but I re-purposed to divide my bookcase up for more usable real estate!
What are your favorite out of the box tips for organizing and storage?