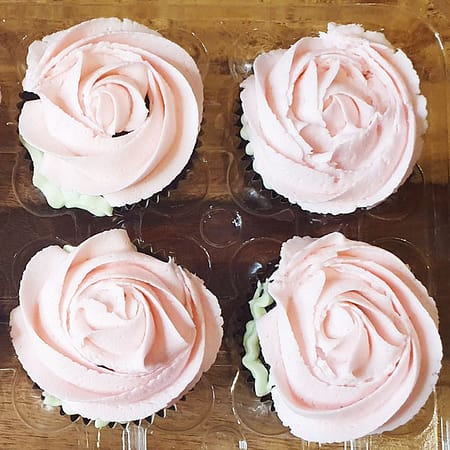 This post contains affiliate links. What that means is you don't pay anymore, but we may get a small commission. Full Details can be found here.
Last night I had to decorate some cupcakes. I wanted to show you how easy it is to get a great looking cupcake with little to no cake decorating skills.
I used the Wilton 352 tip for the leaves and the WILTON 1M tip for the roses. I use larger cake PIPING BAGS. The frosting should be firm and hold a peak when whipped.
Extra Tip!
Tip I didn't add in the video: I do NOT sift my powdered sugar, I find it to be time consuming and does not produce a significantly better product.
Watch the video and let me know what you think! Don't forget to tag #myverycraftylife and #craftyourbestlife so we can all see your beautiful creations!