I love crafting, but I have always found it hard to keep my tools organized and accessible. I would get into a project and then have to dig below the mess I made to find the tools I was looking for. Needless to say it made a 30 minute project would become an hour long, because I would spend half my time looking for the darn tools! So I decided to come up with a better solution and system. First and foremost I decided what were the essential items. For me that was tape, squeegees, weeding ring, tape measure, lens cloth, picks, tweezers, scissors, and a sewing gauge.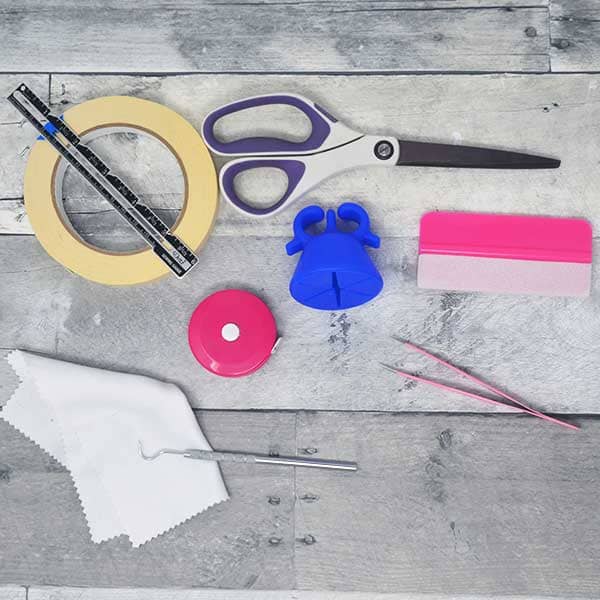 I headed to my happy place, the Container Store, to find something that would work (yes I know I like that place a little too much). I needed it to house a variety of tools, keep them separated and organized. In the office section, I found this desk caddy. The best thing about it was I could easily take all my tools to various work stations in my office in 1 trip. I recently purchased a second "X" sorted cup to make things even easier. Here is how I tweaked it and laid it out:
These aren't all my tools of course but they are my regularly used ones, these are tools I used for about 90% of my projects. Tools that I do not use for every project are in easily accessible drawers under my crafting desk. This allows me to keep them handy, with easy access, but decrease the visual and physical clutter in my work space.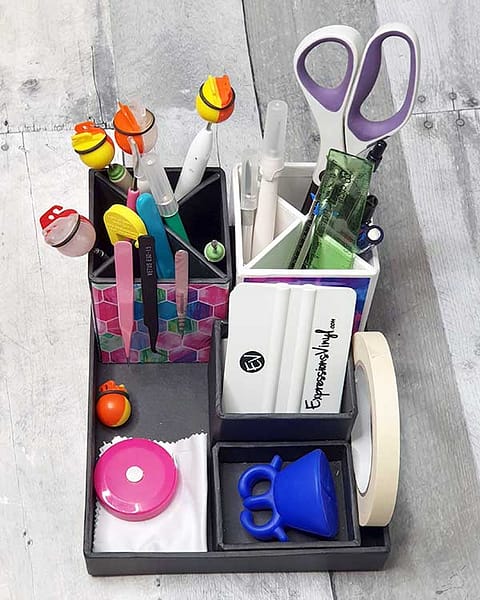 What are your favorite tools and how do you keep them accessible during work time?