This post contains Amazon affiliate links. What that means is you don't pay anymore, but we may get a small commission. Full Details can be found here.
Okay, so I MAY have gone a little crazy when I first started out and purchased rolls of EVERY color of Oracal 651.  I felt like it was a good place to start…. Right, don't do that.  So, I had to find a way to store it all. What I found is multi purpose bins from the Container Store, THESE would work great. I like that they are clear! Best part is they fit perfectly in KALLAX bookshelves I already owned!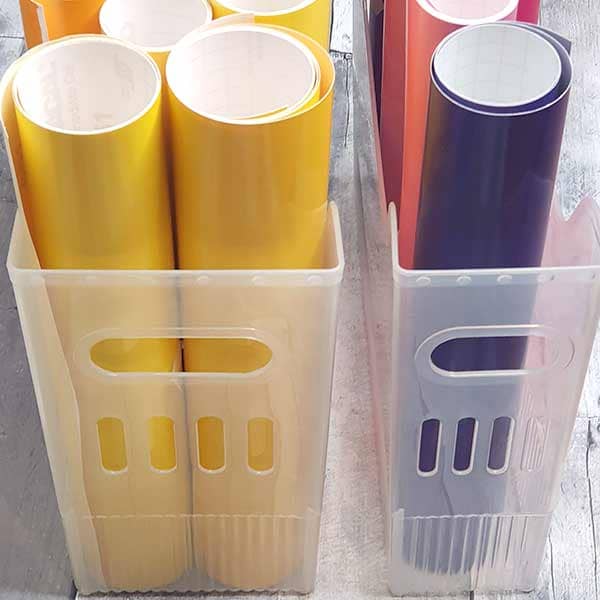 Before rolling each color up, I wrote the color and matching Oracal 651 number on them, then making sure that was visible once rolled up, I lightly rolled each color. I keep them rolled with a piece of drafting tape.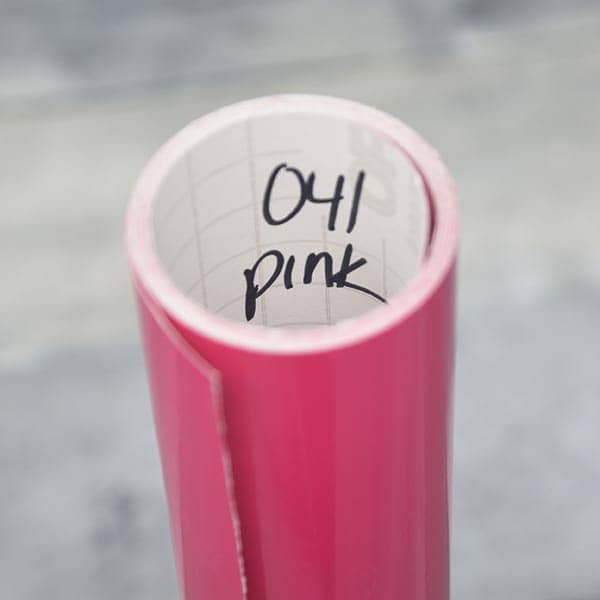 Then I sorted by color and loaded up the bins.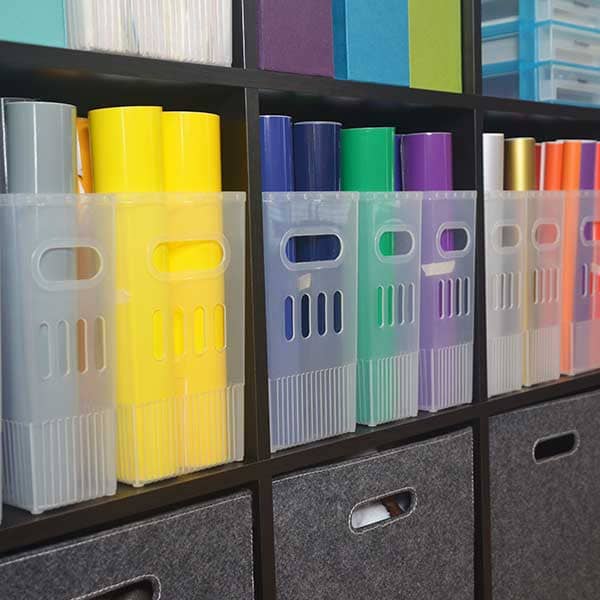 Of course, I found I really preferred working with sheets and NOT with rolls. And I found a great deal at a conference I was at for crafting, with a bundle of all current colors of 651. But I didn't want to roll them, PLUS I needed a better way than a box to store scraps. I used my Printed Vinyl storage method! Click here to learn about that method, the basics of that are a 3-ring binder, 12"x12" scrapbook sheets and labels.
What is your favorite way to store all your vinyl rolls?